Being Chinese, rice is a given at any dinnertime meal. It's the same as bread, you know? That also means, at any given time, we have a lot of leftover rice in the fridge:
One day, I was perusing the fridge for something to eat, and I felt a hankering for rice pudding.
Rice pudding is typically made from fresh rice, but I modified the recipe a bit to use leftover rice. I mixed some leftover rice with sugar and milk:
Raisins are also typical in rice pudding, but I didn't have any on hand. So I diced up half of a banana instead.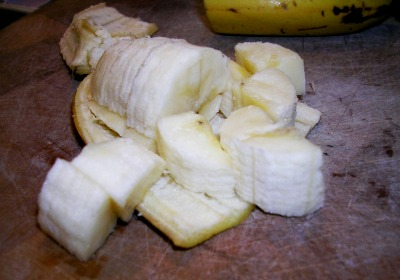 Adding the banana and some vanilla extract to the milk/rice mix:
Bring to a boil, and simmer until the milk cooks down. It won't look like much to start, but your patience will be rewarded in the end.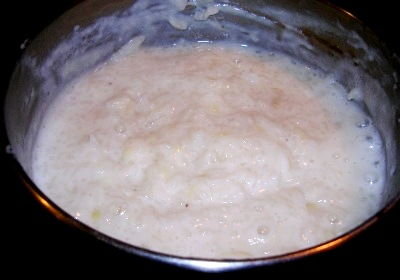 Ta-da! Banana rice pudding.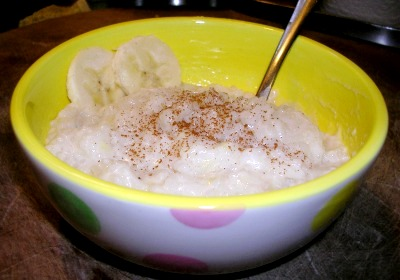 It's also a decent alternative to oatmeal, if you're looking for something tasty for breakfast.